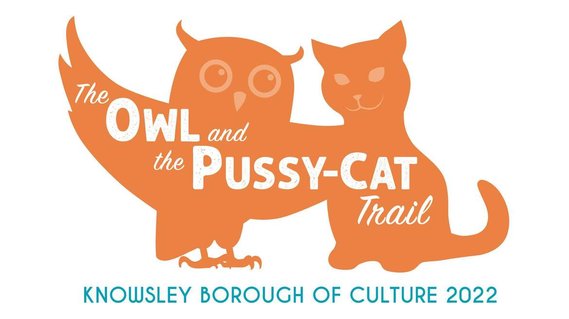 The Owl and The Pussy Cat Sculpture Trail, Knowsley, Liverpool 2022
Lynne was commissioned to paint a cat sculpture for this exciting, poetic trail for the Knowsley Borough of Culture.
The trail will run from 20th June to 4th September 2022
Most people are very familiar with The Owl & the Pussy-Cat poem that tells the tale of two animals setting off to sea in a 'beautiful pea green boat.' But what many people do not know is that the poem, by Edward Lear, was actually written at Knowsley Hall. This fascinating fact and Lear's connections to Knowsley are set to be celebrated throughout 2022 with a huge sculpture trail featuring 16 pairs of 2 metre-high owls and pussy-cats.

Lynne's Sculpture is called 'Pea Green Love'