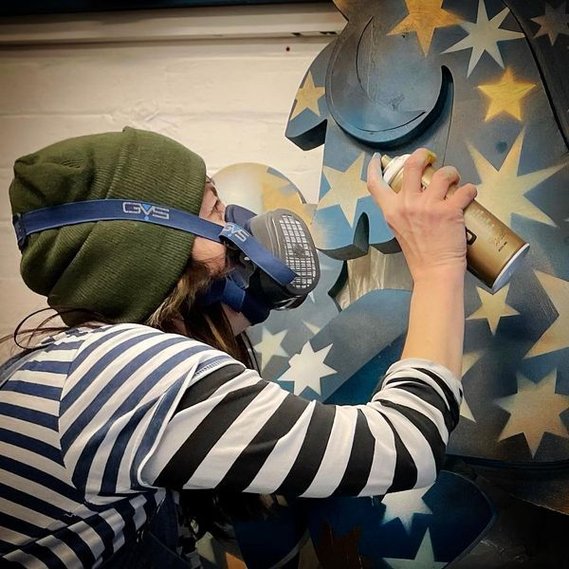 The Burton Carousel Sculpture Trail 2022
Lynne was selected to create paint two horses for this trail.
'Hoppy Horse' and 'Stargazer'
This trail has started and will run for 10 weeks! 30 sculptures of galloping horses, like the ones we know and love from funfair carousels, will make up a free, interactive sculpture trail for everyone to explore and enjoy around Burton upon Trent.
The classic fairground carousel has a very special place in the history and heritage of Burton upon Trent. George Orton and Charles Spooner came together to design and produce some of the world's best fairground rides and showmen's caravans from the 1890s to the 1950s. They had an unrivalled reputation and their exceptional artistry and engineering work sits at the heart of fairground history.
For more information and to download a trail map visit The Big Burton Carousel
This sculpture trial is raising funds for Burton and District Mind