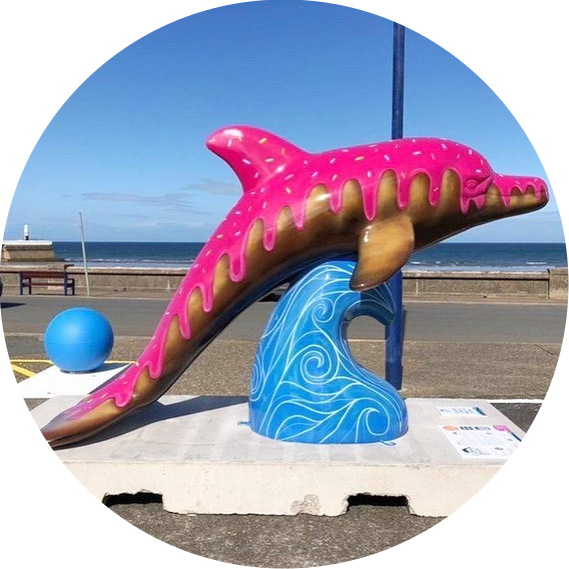 The Big Splash
A beautiful dolphin sculpture trail located around the stunning Isle of Man coastline.
My painted sculpture is called 'Dolphnut' and is enjoying beautiful sea view in the sunny Isle of Man
I wanted to create a really fun design that will appeal to adults and children. Who doesn't love a dolphin and who doesn't love a donut! So why not combine them and create something really special – a giant Dolphnut! I Ioved creating this cheerful design and hopes it will make people smile.
The Big Splash trail has 31 big dolphin sculptures, designed and painted by an array of UK based artists, displayed in areas of outstanding natural beauty across the island from 27th May to 22 September 2022
For further information and to plan your visit go to thebigsplash.im/big/dolphnut/